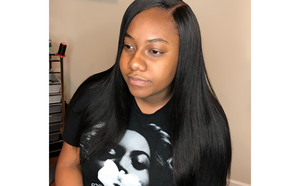 All hair will be braided for install foundation. Net will also be added to install for install to last longer.
Shampoo services available upon request (additional $25).
Clients can choose between the following style:
bombshell curls or silk press
If you are purchasing bundles from The Bailee Bundle Collection, hair must be purchased on website at least 7 days prior to appointment. All hair purchased from beautybybailee.com, receive 10% off on install!!!
2 hrs